The main jMRUI website is temporarily unavailable. For the software download use this page.
jMRUI is a software package for advanced time-domain analysis of magnetic resonance spectroscopy (MRS) and spectroscopic imaging (MRSI) data.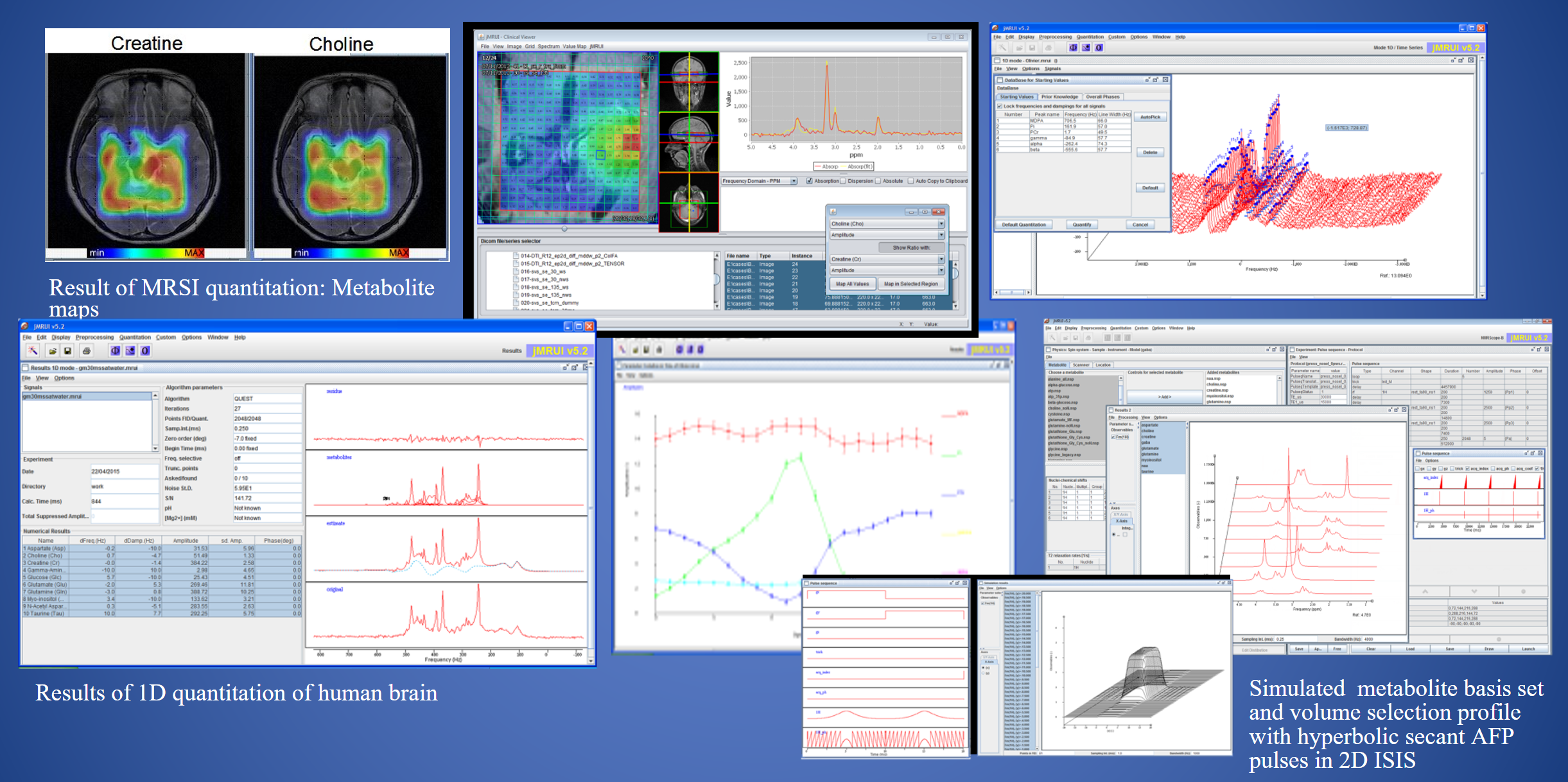 jMRUI is joint work of several European universities and research institutes (MRUI consortium) and many developers. Current support:

This project has received funding from the European Union's Horizon 2020 research and innovation program under the Marie Sklodowska-Curie grant agreement No 813120.